Chronic Fatigue Initiative has mounted the first scientifically-rigorous and statistically-significant wide-scale research into the underlying infectious, immunological and toxicological causes of Chronic Fatigue Syndrome ("CFS"), which had previously attracted little to no resources for basic research. As the causes of the illness are deciphered, CFI's goal is to disseminate its findings in order to equip the broader research community to work on mechanisms of the disease as well as diagnostics, treatment and prevention. CFI, which is located in New York City, was created and funded by the Hutchins Family Foundation.
Hutchins Family Foundation was established by Debbie and Glenn Hutchins to support initiatives that have personal meaning to their family. To date, it has focused on programs in public policy, education, and health. The HFF seeks to have the greatest impact in the shortest period of time with the most efficient use of its resources. It insists that the outcome of its philanthropy is as tangible, measurable and valuable as possible.
CFI's unique private funding strategy brings together a variety of scientific and academic partners to ensure that the best minds can collaborate and drive new solutions. Its comprehensive strategy includes funding for an epidemiology study; a well-characterized cohort recruitment; pathogenesis discovery research; and a Mechanism of Illness grant program that will fund additional research.
CFI ensures that the best minds can collaborate and drive new solutions for CFS patients.
Participating institutions include the Center for Infection and Immunity at Columbia University, Harvard School of Public Health, Harvard Medical School, Duke University, NewYork-Presbyterian/Columbia University Medical Center, Brigham & Women's Hospital, Massachusetts General Hospital, University of Miami and University of Utah.
By simultaneously seeking the causes and treatment of CFS and leading research to understand the breadth of the affected population, CFI aims to build awareness, reduce social stigma connected to the disease, and ultimately improve patient lives in a comprehensive way.
CFI believes that as more policy makers and industry experts grasp the full scale of CFS, they will more likely respond in kind and increase efforts to promote research surrounding the disease.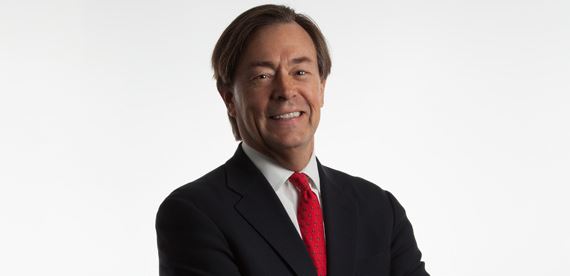 Scott A. Carlson
Executive Director
Following almost ten years with a New York-based investment bank, Scott moved to Europe in 1992 and founded his own practice working with newly privatized companies. In 1994 Scott established the operations of the Western NIS Enterprise Fund, a $150 million private equity fund that invests in private companies operating in Ukraine and Moldova. After working in Europe for over a decade, Scott returned to the United States and founded his own consulting practice to provide strategic, financial, operating and organizational advice to early-stage and under-performing companies. Scott became the executive director of the Chronic Fatigue Initiative in 2010. Scott is a graduate of Harvard Business School and Washington & Lee University.
Harold J. Schroeder ("Harry")
Director of Funded Research
Harry began his career at Manufacturers Hanover Trust Co. and has focused on investing in and restructuring the debt and equity of energy companies engaged in resource extraction, processing, transport and generation. He was also the Chief Investment Officer of the Western NIS Enterprise Fund which Mr. Hutchins chaired. Harry is a magna cum laude graduate of Boston College with a Bachelor of Science in Biology and a graduate of Columbia University Graduate School of Business with concentrations in Finance and Accounting.